In board installation, with the steerable thruster to be mounted from either top or bottom. Hydromaster can supply the full propulsion package including prime mover and intermediate shafting.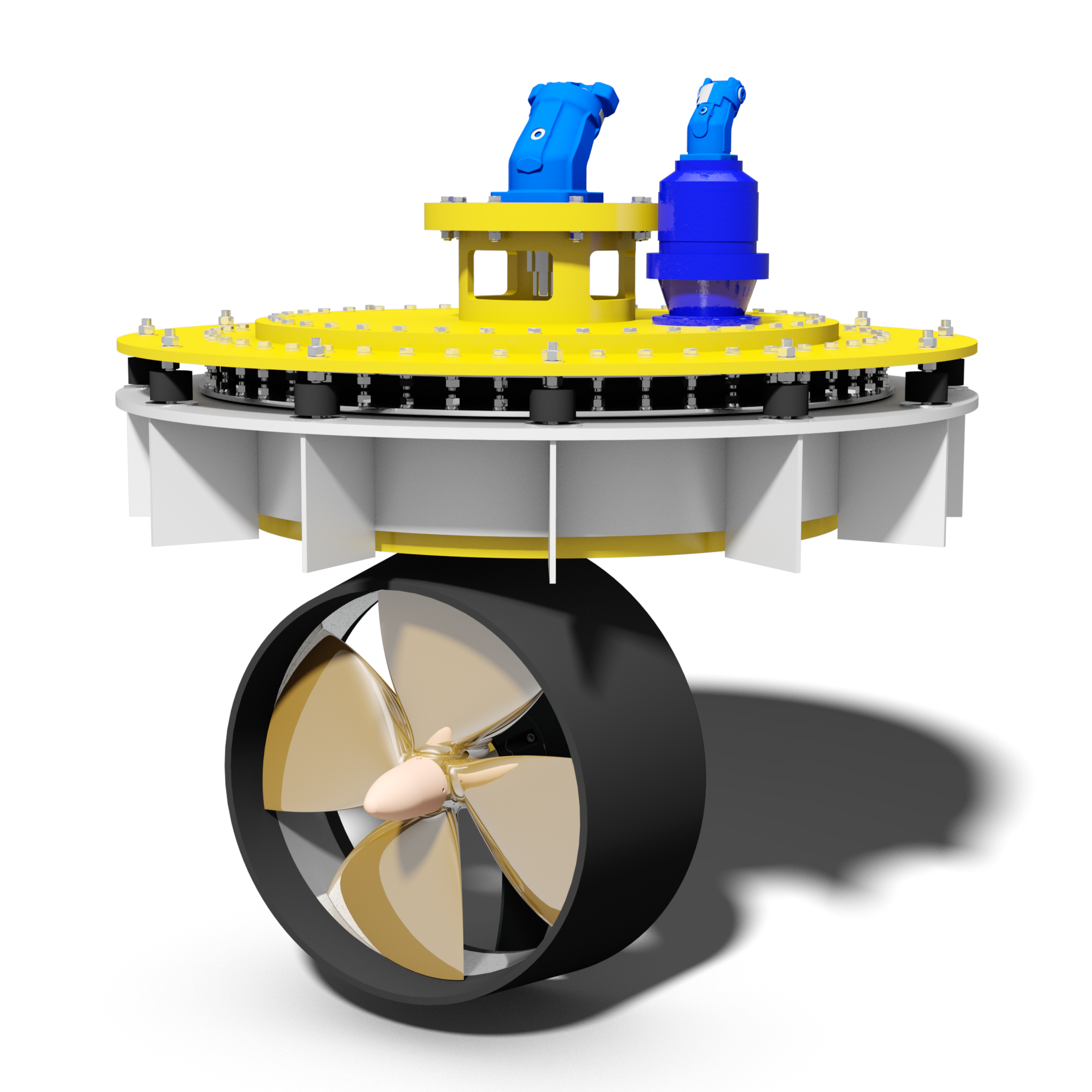 Flexible Mount
As an option we offer flexible mounted thrusters to reduce vibration and noise levels.
Read more …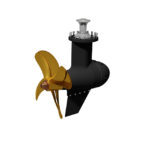 JIB® propeller
Using our innovative and revoltionary JIB propeller design gives 14% more bollard pull thrust in an open propeller configuration.
Read more …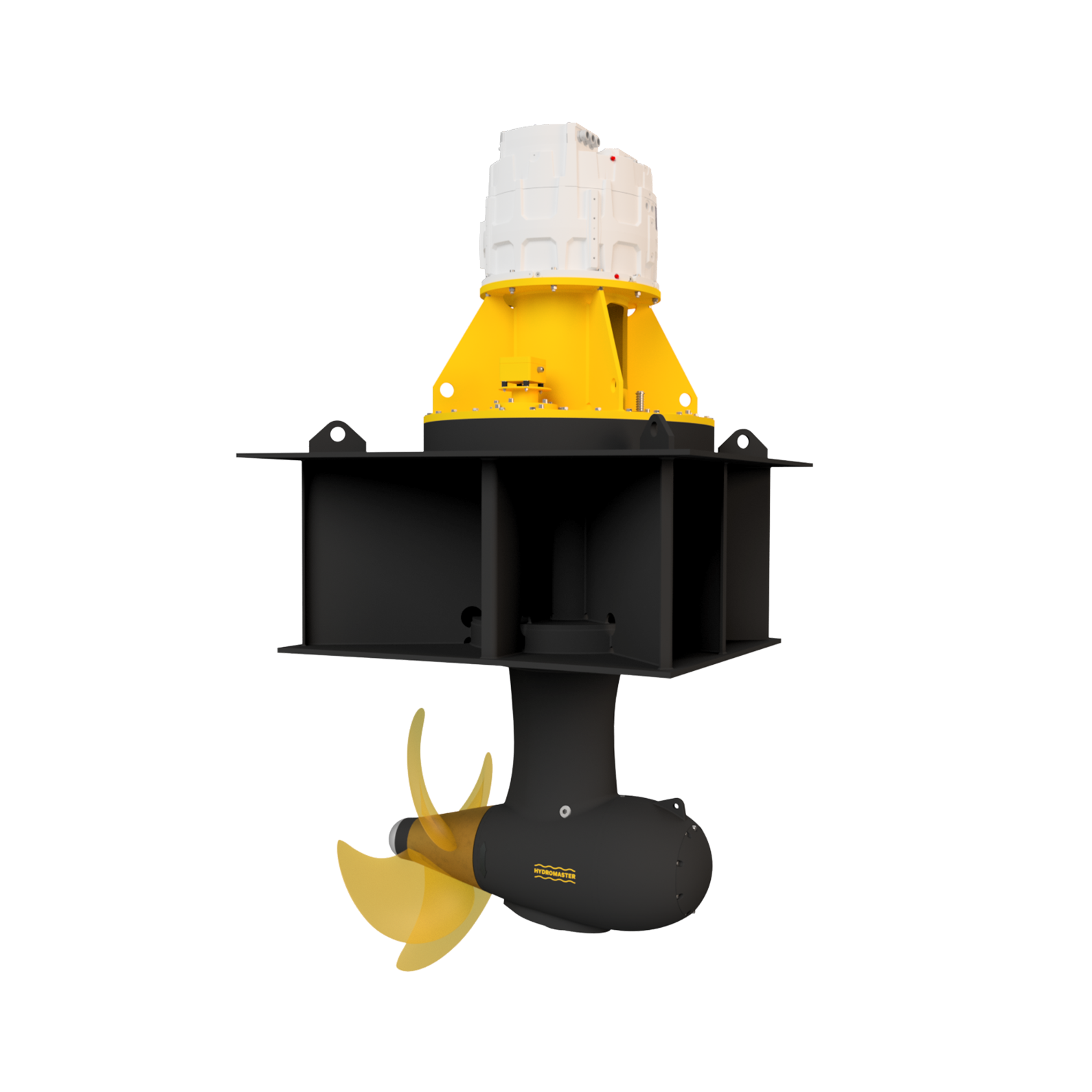 Configurations
HYDROMASTER azimuth thrusters are available in L or Z drive configurations, electric, diesel or hydraulic driven.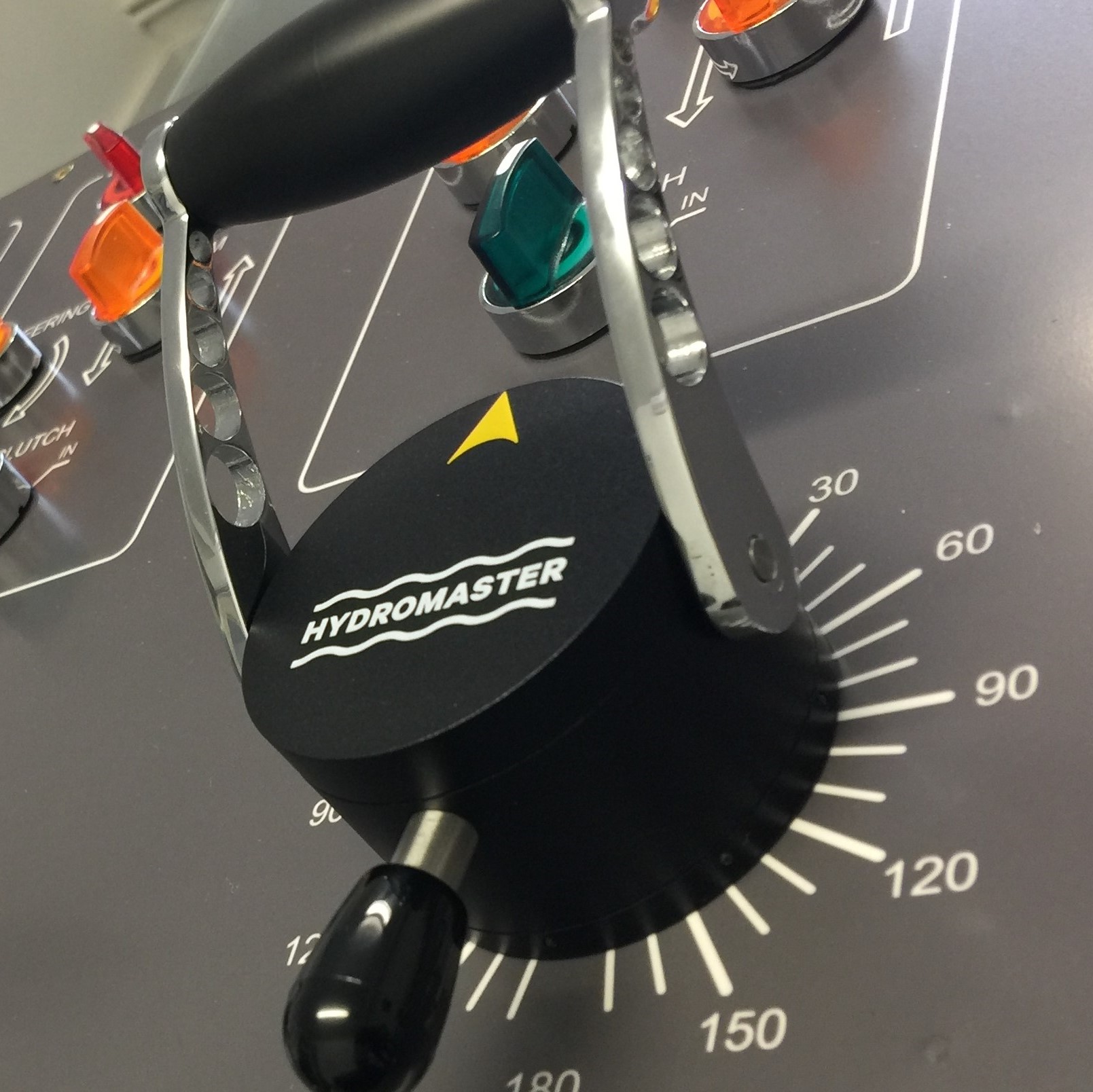 Remote Control Systems
We offer a variety of Remote Control Systems, catered to the specific application and needs of the customer.
Read more …