Tunnel Thrusters fitted with the standard Hydromaster lower gearbox. Using a large reduction this allows for relatively large propeller diameters, producing more thrust at lower input power. Standard fitted with a stainless steel wear ring.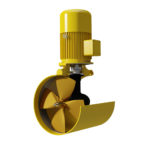 Electric Driven
Complete with variable speed drive and electric motor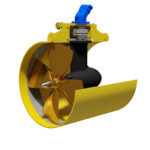 Hydraulic Driven
Fitted with a hydraulic motor, available as a complete package c/w pump-motor or engine combination & tank unit.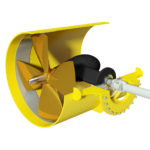 Engine driven
L drive or Z drive configuration connected with a cardanshaft to a diesel engine fitted with a reversible gearbox.