Fully self-contained outboard propulsion units with a prime mover that can be either a diesel engine, electric motor or hydraulic pump/motor combination. The vertical stem can be tilted for cleaning and maintenance with its length tailored to your vessel design. As an option the drive stem can be depth adjustable to allow the units to operate in shallow draft conditions.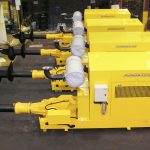 The Original Series
The Original Series 2 and 3 design, treasured the world over for its mechanical design.
Read more …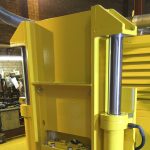 Depth adjustment
Optional depth adjustment available with a stroke of 700 mm allows propeller to be immersed also in shallow draft conditions.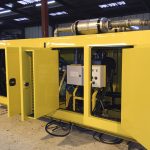 Soundproof and waterproof canopies
Acoustic soundproof canopies are available as an option, as are waterproof canopies for coastal applications.