Pioneers of Steerable Propulsion
Originating during the late 1930s, steerable thrusters were first operated on a grand scale on US pontoon barges and ferries hopping islands in the Pacific. Later on they were extensively used by the allied forces during the Normandy landings on landing crafts, so called Rhino ferries, and at a later stage installed on pontoons to cross rivers in mainland Europe. In the early 1950s a license was issued to the United Kingdom, from which Hydromaster was born, where we continued to build 360 degrees steerable thrusters on this revolutionary technology. The original Hydromaster, valued for its robust fully mechanical design, still works every day on hundreds of ferries, barges and pontoons worldwide. At Hydromaster we continue to maintain this original design, unique for its simplicity and durability. At the same time, we invest in innovative solutions applying the latest insights and technologies, with the ultimate goal of providing our clients with the best possible solutions.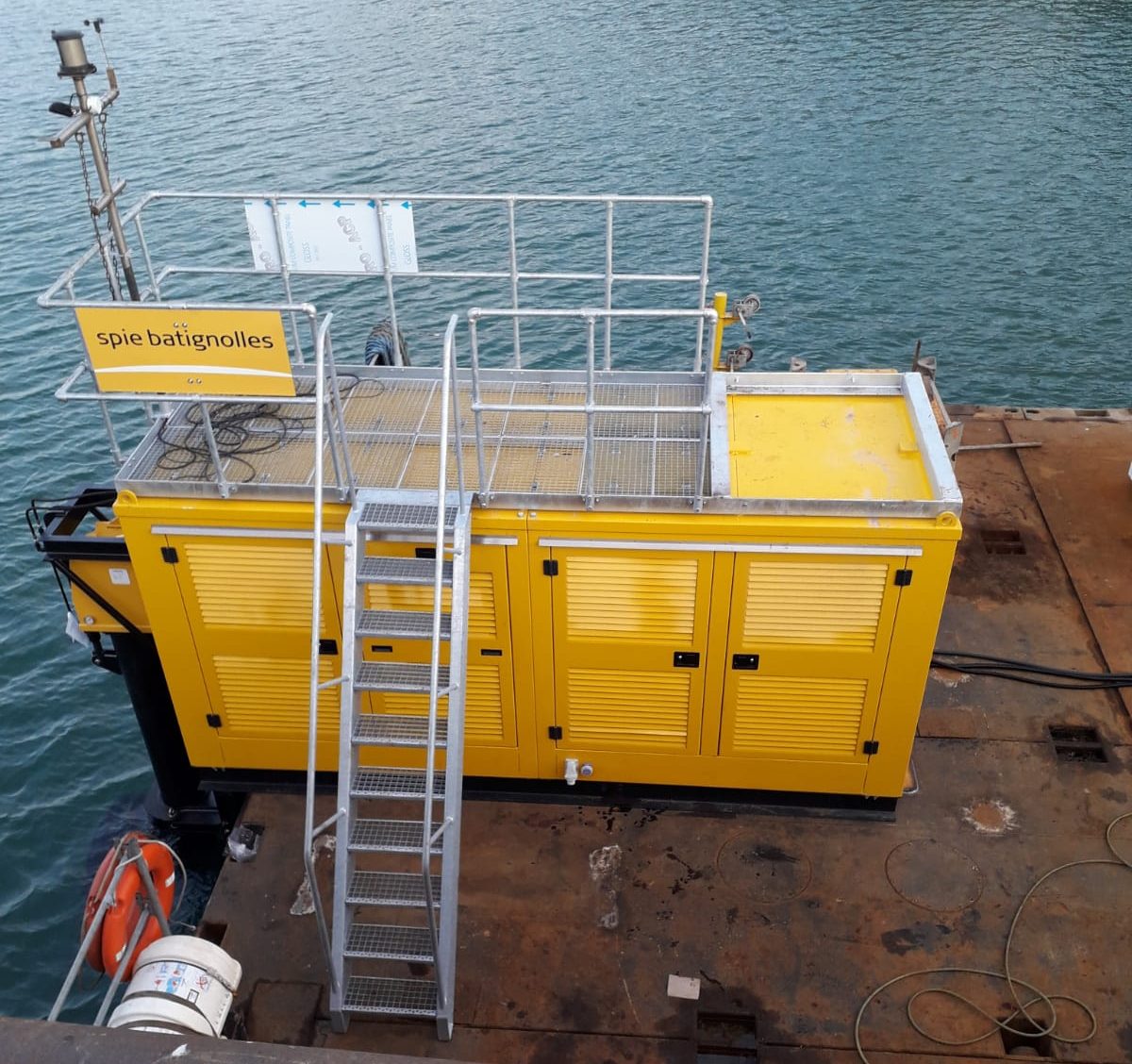 Spie Batignolles
Last week HYDROMASTER commissioned a Series 4 Deck Mounted Azimuth Propulsion unit for a transport barge of Spie Batignolles in France. The unit was installed and successfully commissioned in the port of Boulogne sur Mer.
Read more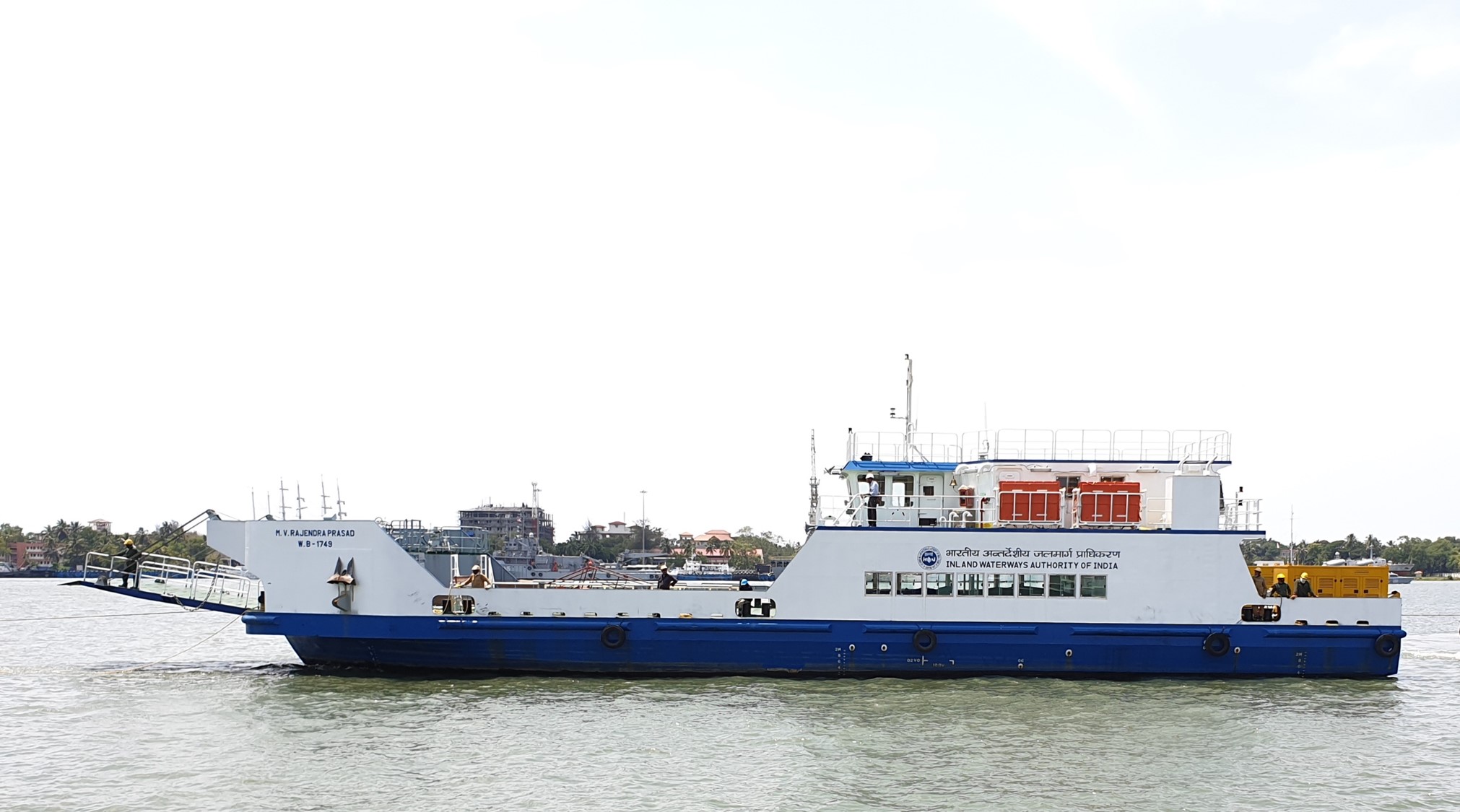 Cochin Shipyard Limited builds 8 Ropax vessels for IWAI
The Inland Waterways Authority of India will shortly be taking delivery of eight Ropax vessels, currently under construction by Cochin Shipyard in India. All vessels are being propelled by two HYDROMASTER Deck Mounted, fully self contained Azimuth Thrusters, which are rated 168 kW @ 2200 rpm each and powered by heat exchanger cooled Doosan diesel engines.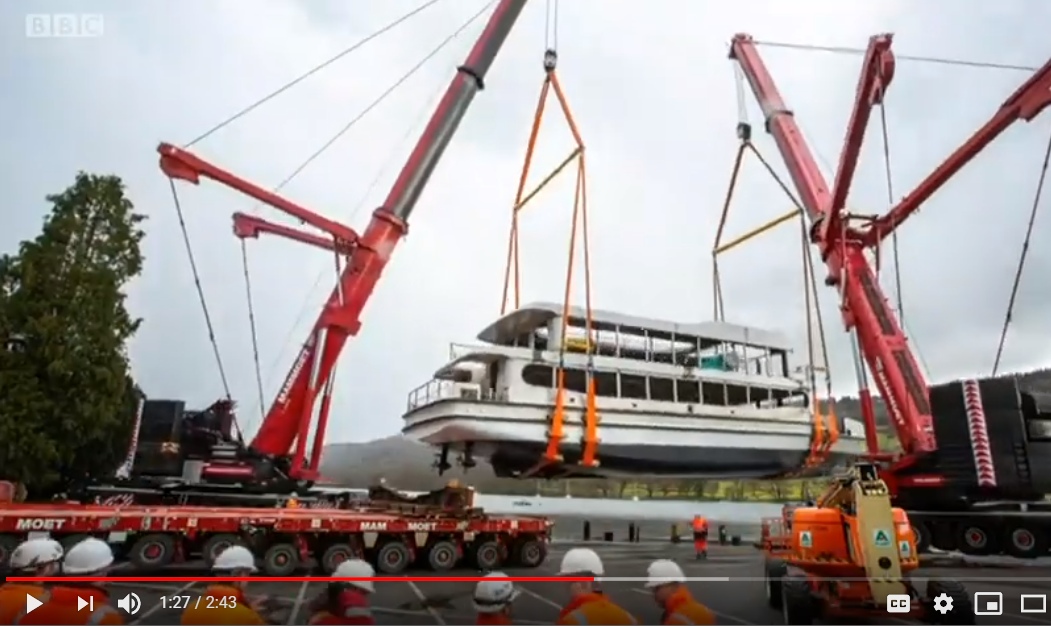 Windermere Cruises 'SWIFT' launched!
This new vessel built by Damen Shipyards at a local parking lot will be propelled by two HYDROMASTER Series 3 L-drive Azimuth thrusters, each one powered by a 150 kW frequency converter driven electric motor.
Read more